Purchase & Sale
Please feel free to contact us
regarding Hawaii real estate.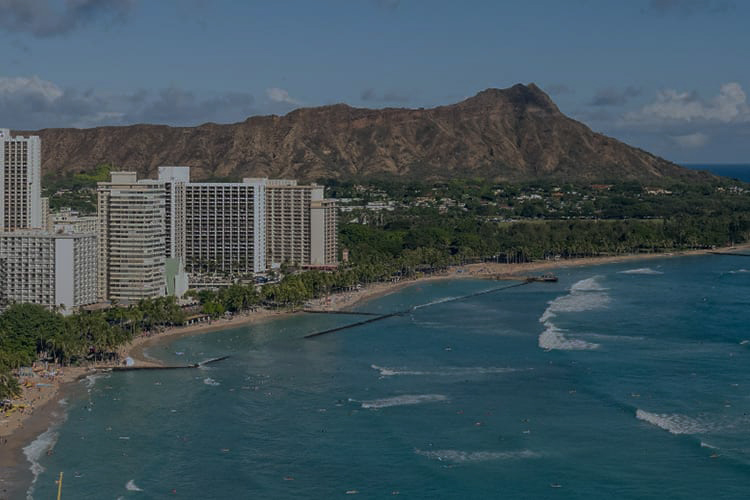 Selecting a Property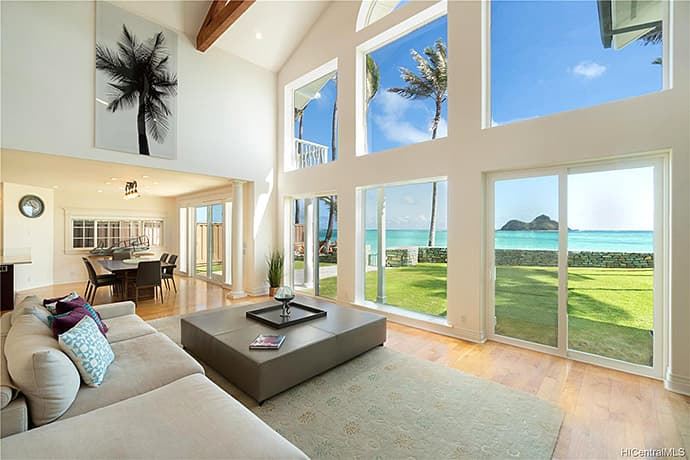 First, you will select a property or multiple properties you would like to take a look at.
We can also select properties for you according to your needs.
Showing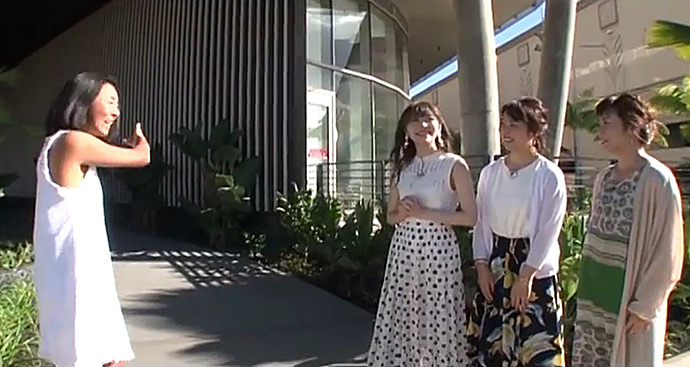 Here we will view actual properties. Information on each property will be provided thoroughly by the agent, along with consultation on topics such as payment methods, purchase/sales processes, schedules, inspections, etc.
Purchase Contract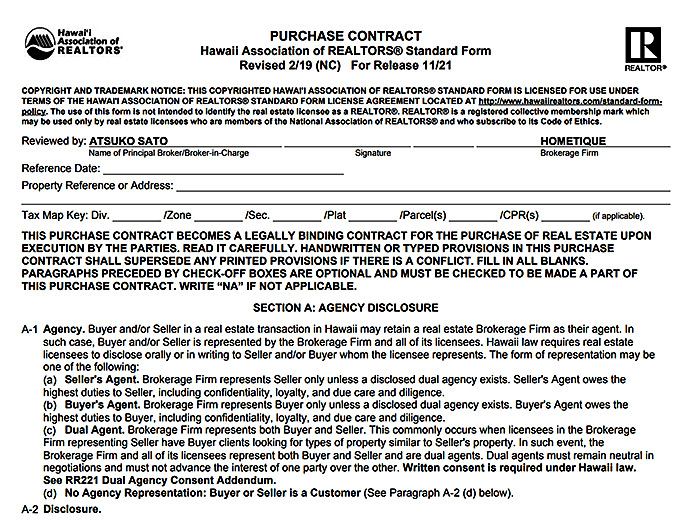 When you find a property you are interested in purchasing, we will put together a purchase contract to submit to the seller. The purchase contract will reflect your offer, or the price you wish to purchase your property of interest at.
Agreement of Purchase Contract
The seller will review the purchase contract we submit. If for whatever reason they are not satisfied with the content of the contract, they will submit a counter offer that reflects their desires. Once both parties come to a consensus on the content of the sales, the property will move into an official sales procedure.
Escrow
The first step of the official sales procedure is opening a new escrow account. Once both parties come to an agreement based on the purchase contract, the agent will open an escrow account with an escrow company, where all factors concerning the purchase/sales of the property will be put into the custody to this third party for a smooth and unbiased transaction.
Payment of deposit
Please remit the initial deposit (the amount will vary depending on the property and negotiations) to escrow.
Property Inspection
A thorough inspection of the property - including aspects such as whether utilities are functioning properly, or if there are any damages to the property - will be conducted by a professional inspector.
Reviewing Documents on Property
We will review all information regarding the property, including condominium documents and survey maps.
Additional Deposit
If the property inspection is completed smoothly with no major problems, the client will make a second deposit into escrow (amount will vary according to the contract).
Appraisal
If you purchase with a loan, a real estate appraisal will be necessary.
Termite Inspection
A thorough termite inspection of the property will take place.
Final Inspection
A final inspection of the property will take place, including thorough cleaning.
Balance
Please send the balance to Escrow at least 2 business days before closing date.
Ownership Conveyed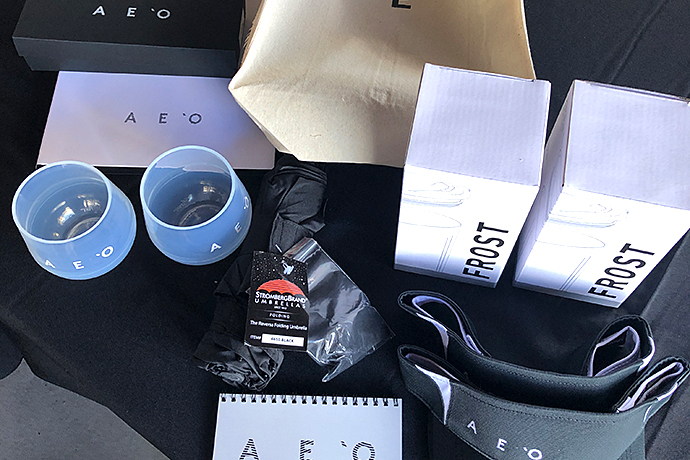 The ownership is transferred and the deal is closed.
Congratulations
on your new home !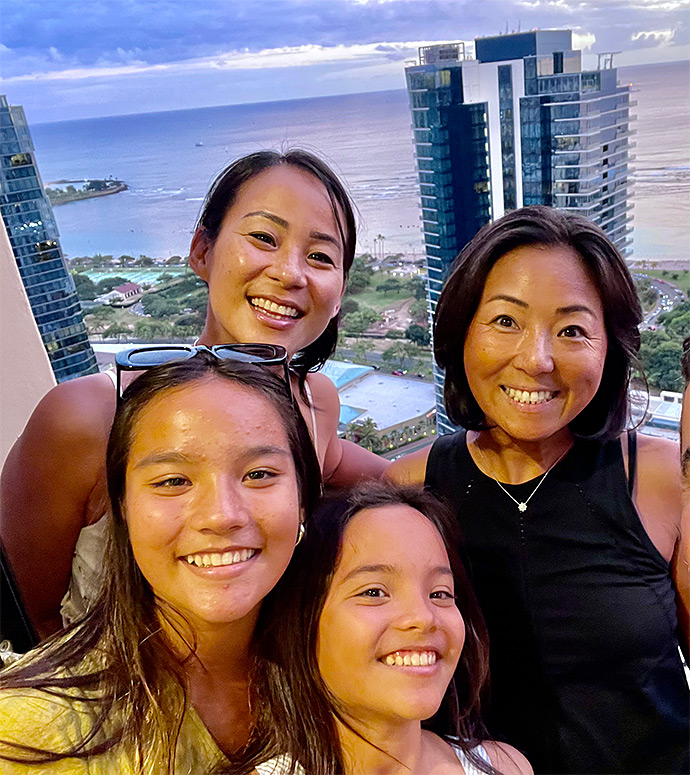 From start to finish, your complete satisfaction is our top priority. Atsuko is happy to assist you on your journey towards achieving your dream in Hawaii.
Introduction of experts before sale, such as CPA. ・ Free consultation for valuing your property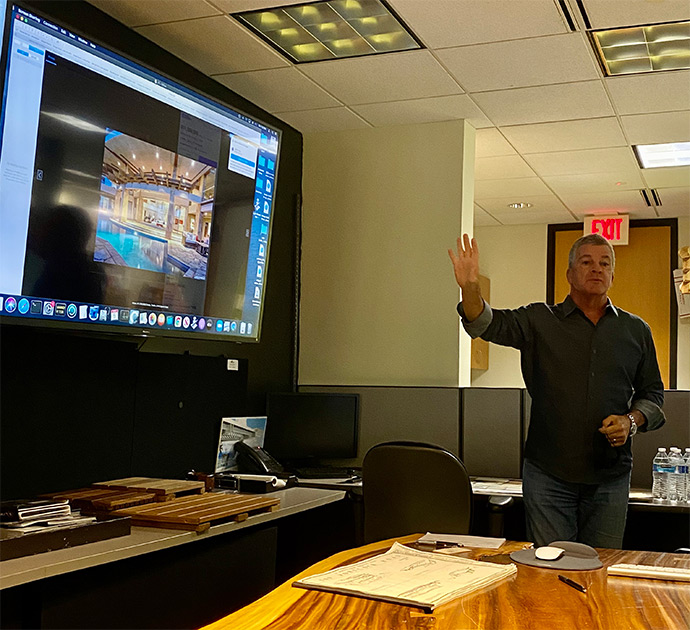 A free property consultation will take place, which includes a thorough condition check, and other discussions such as choosing the right listing price.
Contract / Preparation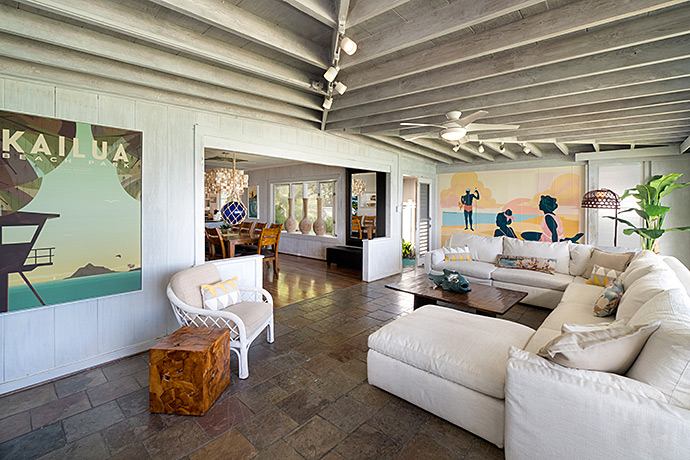 Upon agreement to list the property, the property will undergo necessary renovations and staging processes. This is a crucial step in order to prepare the property to an appealing state for prospective buyers.
List Property through MLS (Multiple Listing Service)
Listing real estate on this online real estate system will give clients an opportunity to expose their property to a wider range of prospective buyers.
Marketing / Open House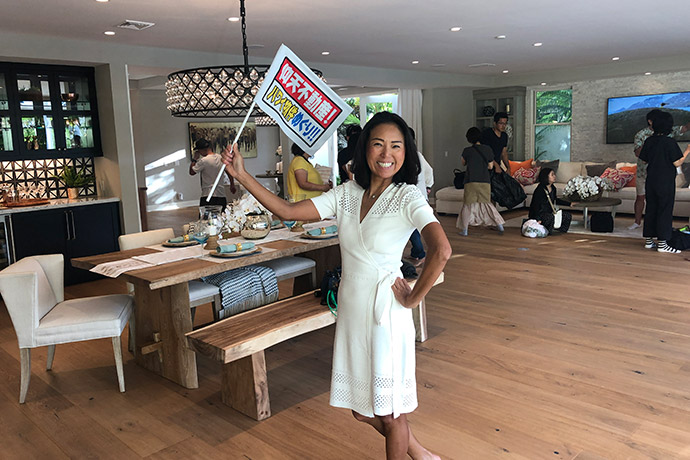 We will use various forms of media in order to effectively market the property, and host open houses to expose the property to prospective buyers.
Agreement
When a buyer makes an offer, we will review the content of the contract carefully and prepare a counter offer if necessary. When both parties agree on the details of the contract the sales of the property will be validated.
Repairing , Cleaning , Moving , and other Services
We will provide necessary services accordingly.
Register
Transfer ownership to buyer. Property sold.
Completed Sale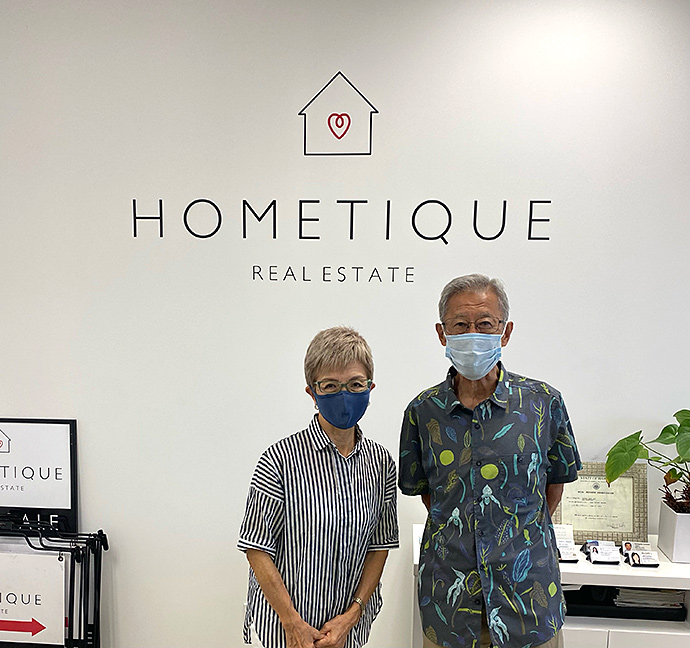 From start to finish, your complete satisfaction is our top priority. Atsuko is happy to assist you on your journey towards achieving your dream in Hawaii.
Pre-sales Consultation Services
We will introduce you to helpful professionals (such as CPA) according to your needs before the sale of your property.
Hawaii Featured Area
Introducing the hottest areas in Hawaii right now
Hawaii Popular Condominiums
Introducing popular condominiums in Hawaii